At first, I was headhunted by the board to create an innovation Lab in the corp, where we started three digital ventures, but later I was asked to overhaul the entire corp. I made a new agile operating model. I was in charge of marketing, technology, innovation, and marketing. I had 70 persons under my tribe: developers, UX/UI, growth, content markets, call center operators, POs, etc.
Profe+
During the pandemic, our children had doubts, and their parents couldn't provide support, and of course, no one wanted a teacher to come to their home. So I created profe+ after market research and several exploratory surveys.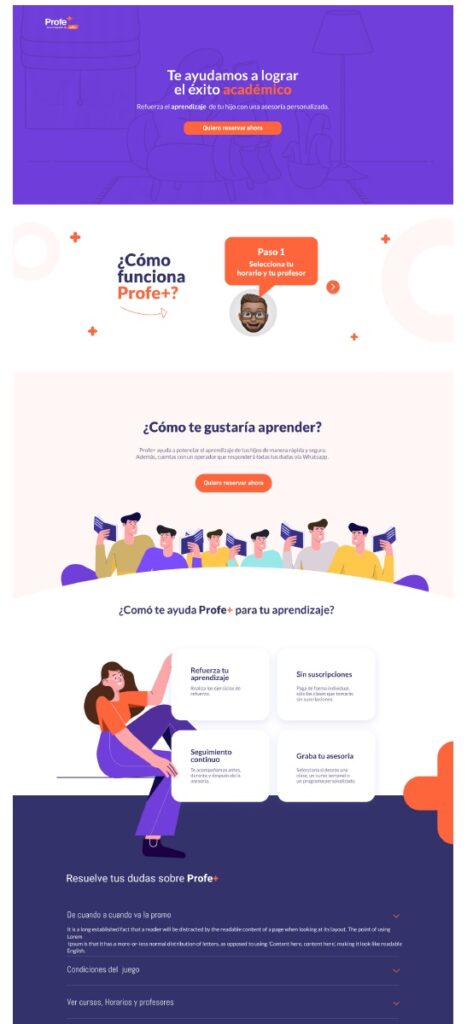 The idea behind Kico was that elementary school child could learn autonomously with videos and games. We did several interviews with the UX teams, talking with parents and children to develop this.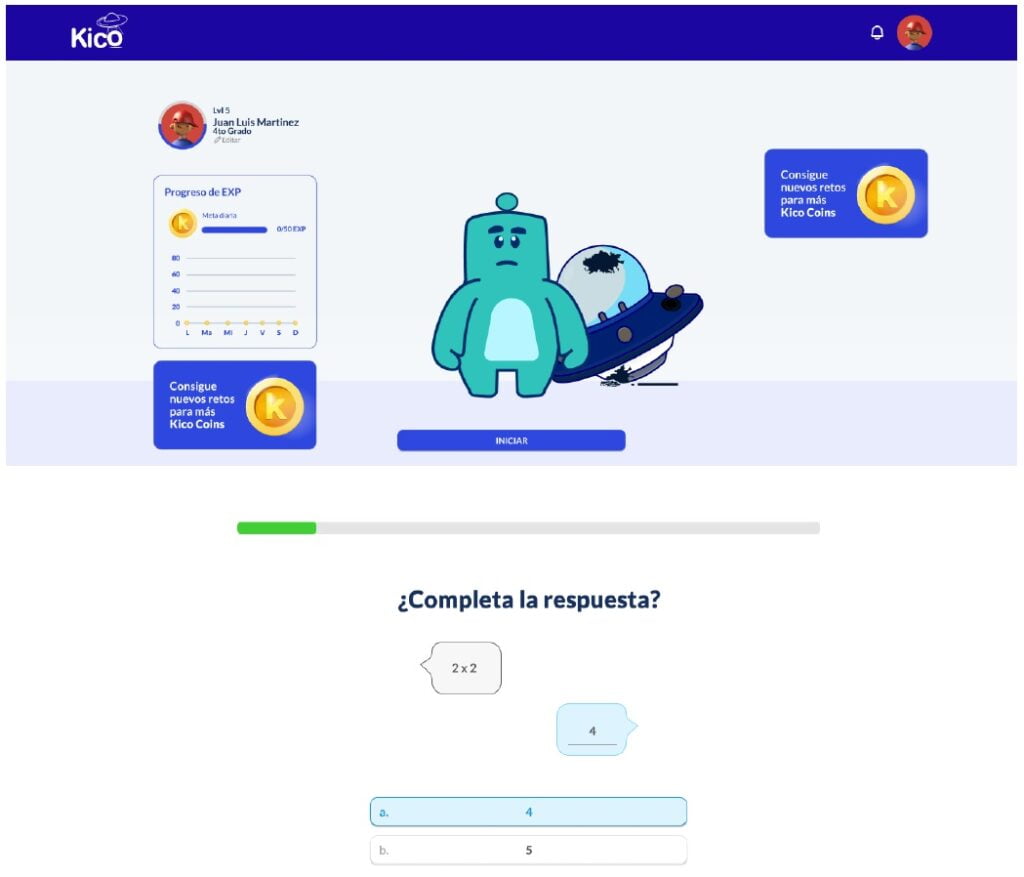 Blended education campaign